New Publisher: Wilfrid Laurier University Press
1st April 2020
By Eurospanners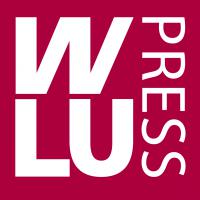 We are delighted to announce that, as of 1 April 2020, titles published by Wilfrid Laurier University Press will be available through Eurospan worldwide, excluding North America.

Wilfrid Laurier University Press is a leading publisher of interdisciplinary scholarship bridging the humanities and social sciences, specializing in Indigenous studies, Black Canadian studies, queer studies, disabilities studies, life writing, women's and gender studies, environmental humanities, film and media studies, and publishing and information studies. They push conventional boundaries of form, publishing hybrid book formats, audio, and born-digital scholarship alongside traditional scholarly books and select titles for the general trade. They publish research and writing that embodies the principles of diversity and equity, engages with broad questions of social justice, and gives space to writers and subjects from often marginalized communities.
Liz Czach
Original essays argue that the loss of a cohesive nationalist vision in Quebec, triggered by the loss of the 1995 referendum on sovereignty, has resulted in a pervasive nostalgia that permeates all aspects of Québécois culture. In Québécois cinema, this nostalgia is evoked as the element of pain associated with the longing for a return home.
Format

: Paperback

ISBN

: 9781771124331

Publication Date

: Jul 2020

Availability

:

In stock: Usually despatched within 5 working days
Tim Blackmore
Gorgeous War examines ways in which modernist design ideals influenced German and American heraldry, and argues that the two visual worlds form the foundations of contemporary corporate brand programs.
Format

: Hardback

ISBN

: 9781771124201

Publication Date

: Oct 2019

Availability

:

In stock: Usually despatched within 5 working days
Sherrill Grace
In this first full biography of award-winning author Timothy Findley, Sherrill Grace uses his diaries and letters, interviews, and archival materials, and examines his award-winning novels, plays, stories, and non-fiction to draw points of departure and development from Findley's life and work.
Format

: Hardback

ISBN

: 9781771124539

Publication Date

: Aug 2020

Availability

:

In stock: Usually despatched within 5 working days