London Book Fair 2022
11th April 2022
By Eurospanners

This April saw the triumphant return of the London Book Fair after a two-year physical hiatus, and it was wonderful to be back in the Olympia exhibition centre!
Though we were in the same hall as we had been back in 2019 (the last time the Fair was held in person) Eurospan had a brand new, much bigger stand, and we were joined by Turpin, Marston and Orca too. Our new stand was a hive of activity, with colleagues spending the week meeting up with clients and catching up with faces both familiar and new. The space on our stand also meant we got to show off some of our new-look print catalogues, which are looking fantastic thanks to our design team.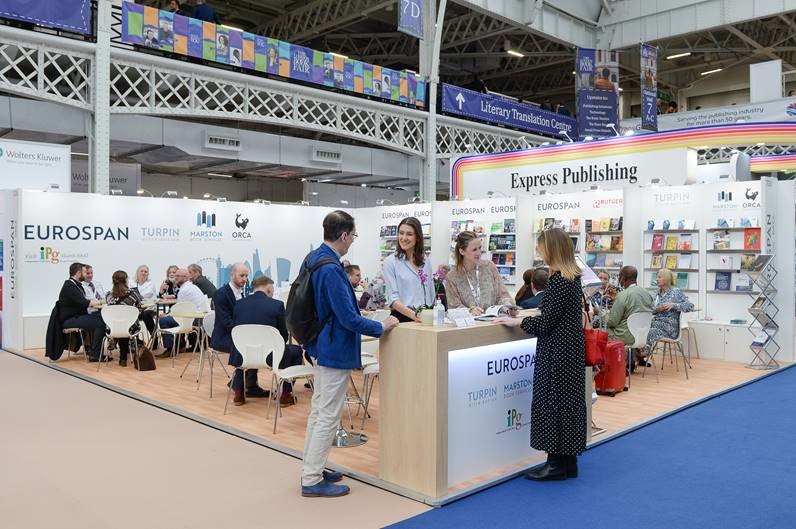 The Fair may have had a smaller attendance than in 2019, but it certainly didn't feel like it – it was abuzz with people excited to get back to face-to-face meetings, engage in some good ol' fashioned networking, and soak in the atmosphere. We'd certainly all missed it!
Now the Fair is done and dusted for another year, there's only one thing to say: roll on 2023!